A&S Kinard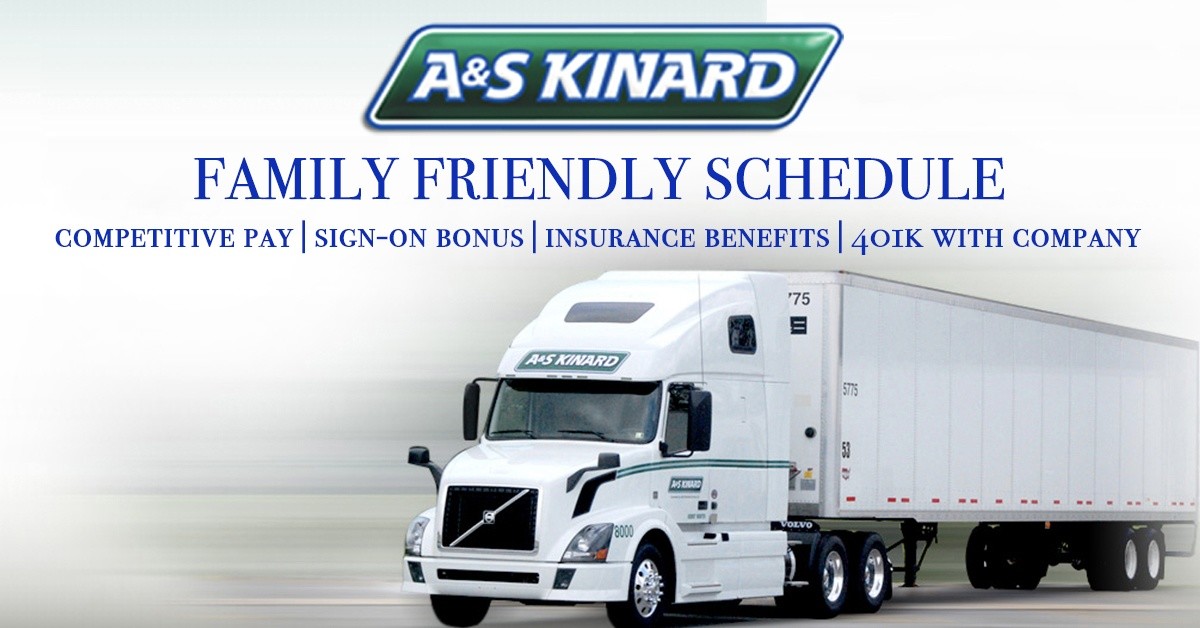 Truck Driving Jobs at A&S Kinard
This company's jobs will be updated shortly...
Requirements
Driver Type(s)
Company Driver
Owner Operator
Student Driver
Benefits
Health Insurance
Vision Insurance
Dental Insurance
Life Insurance
Cargo / Collision / Liability Insurance
Retirement Plan
Paid Vacation
Paid Weekly
Layover Pay
Pickup/Drop Pay
Per Diem
Paid Fuel Surcharge
Direct Deposit
Company Overview
A&S Kinard
877-790-4380
A&S Services Group LLC is the transportation solution for all of your surface transportation, logistic, Intermodal Transportation and warehouse needs. We operate a state-of-the-art late model fleet with the latest technology for tracking, storing and transporting goods. A&S primarily serves the Northeast and mid-Atlantic United States; view our coverage map for more details.
Call or Apply Today to Find Out More!
Contact Info
A&S Kinard
883 East Tolna Road
New Freedom, PA 17349
Phone Number
Recruiting : 877-790-4380
Connect with A&S Kinard